Dechra Veterinary Products Joins with Great Lakes Equestrian Festival

Written by: Courtesy of Client
Client: Morrissey Management Group (MMG) http://www.stadiumjumping.com/sj/index.cfm
Release Date: 2015-06-01
Traverse City, MI - June 1, 2015 - Dechra Veterinary Products is proud to announce its support of the Great Lakes Equestrian Festival
in Traverse City this July. Dechra has sponsored Grand Prix at HITS Thermal in the past, and is looking forward to contributing further to the sport by joining with Stadium Jumping's debut of the all-new Great Lakes Equestrian Festival at Flintfields in Michigan.
The festival is set on 88 beautiful acres and showcases five world-class competition rings in addition to spacious schooling rings. The property features don't stop there as the park offers convenient on-site campgrounds, making for a truly unique attendee experience.
"Keeping horses sound and competing is what we strive for with our line of niche products," said Dechra equine marketing manager Shelly Derks. "Our partnership with Great Lakes Equestrian Festival will help us to expand our brand awareness and help riders, owners and trainers become aware of our products and what we can do for their horse."
"We're glad to welcome Dechra to our rapidly expanding family of sponsors," said Michael Morrissey, the President of Stadium Jumping, Inc. "They are a cutting-edge company, offering some great new products for equestrians and we're glad they've chosen Traverse City as one of their showcase events."
In just less than a decade in the U.S., Dechra Veterinary Products has emerged as a leader in equine medicine with a specialized range of approved products. In May of 2014, Dechra achieved FDA-approval of OSPHOS® (clodronate injection), the only intramuscular bisphosphonate for control of the clinical signs associated with navicular syndrome in horses. For more information on OSPHOS® please visit the website at: www.osphos.com
Dechra also has a forward-thinking approach in regenerative medicine with our well-known brands, Orthokine® vet irap (the original and proven irap) and Osteokine®, which is an easy-to-use platelet-rich processing device.
Dechra U.S. recently acquired the manufacturing facility and assets to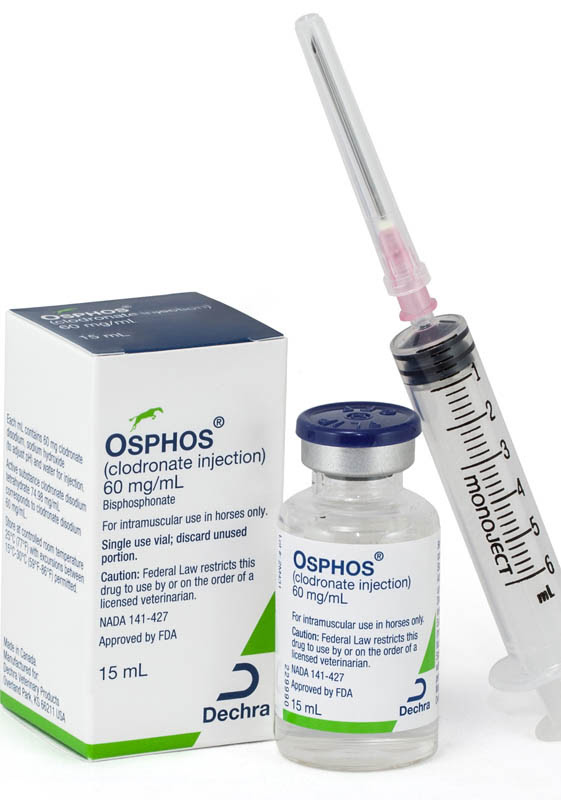 PSPC, Inc. including the PHYCOX® Joint Supplement, PHYCOX® EQ and PHYCOX® EQ MAX. The products contain the patented ingredient phycocyanin, which is a natural antioxidant that has powerful free-radical scavenging abilities to support the body against cellular damage and inflammation. For fopr information on Dechra visit the company website at: www.dechra-us.com
The Great Lakes Equestrian Festival is the perfect venue to prepare for this year's Pan American Games, which will be held at the Caledon Equestrian Park in Palgrave, just outside of Toronto, Canada. Show jumping during the Pan-Am Games runs from July 17- 25. The close proximity (just 430 miles) makes Great Lakes Equestrian Festival a convenient half-day drive to the Pan-Am Games venue and provides three great weeks prep time in Michigan's very similar climate. Add to that world-class course designers, including Michele Vaillancourt, Leopoldo Palacios, Bernardo Costa Cabral and Keith Bollotte, on hand to build thoughtful, innovative and challenging tracks makes Great Lakes Equestrian Festival the ideal summer competition to get ready to go for the Gold.
Stall reservations are on a first-come-first-serve basis until sold out. Reservation forms can be found at: www.stadiumjumping.com.
For sponsorships and camper spaces please contact Brooke Berganza at brooke.berganza@stadiumjumping.com or Ainsley Bernstein at ainsley@conniesawyerllc.com
2015 GREAT LAKES EQUESTRIAN FESTIVAL FAST FACTS:
WHEN:
2015 FESTIVAL DATES
July 1-5
July 8-12
July 15-19
July 22-26
WHAT:
A four-week long hunter and jumper equestrian festival.
HIGHLIGHTS:
Weekly $5,000 USHJA National Hunter Derby
Weekly $25,000 Jumper Classic
Weekly $50,000 Grand Prix
Week 4 $25,000 USHJA International Hunter Derby
WHERE:
Flintfields Horse Park, 6535 Bates Road, Williamsburg, MI 49690 - 10 miles east from the beautiful Resort town of Traverse City.
HOTEL INFO AND CONTACTS:
Amanda O'Neil - Great Wolf Lodge
Reservations: 1.888.981.9653
Margaret Morse - Park Place Hotel
Reservations: 231.946.5000
Ric Heller - Fairfield Inn Traverse City
Main line: 231.922.7900
Nick Trahair - AmericInn
Main: 231.938.0288
J. Mike DeAgostino - Grand Traverse Resort and Spa
Reservations: 1.800.236.1577
Lori Puckett - Courtyard by Marriott
Main: 231.929.1800
Sleep Inn
Main: 231.938.7000
Quality Inn - Pam
Reservations: 1.877.329.1538
Kristin Toedebusch - Cherry Tree Inn
Reservations: 1.800.439.3093
Mike Norton - Media Relations for Traverse City Tourism
Sarah Barnard - Traverse City Tourism
SPONSORSHIP, VENDORS, ADVERTISING:
Matt Morrissey - matt.morrissey@stadiumjumping.com
Brooke Berganza - brooke.berganza@stadiumjumping.com
Ainsley Bernstein - ainsley@conniesawyerllc.com
ORGANIZER CONTACT INFO:
Stadium Jumping Inc.
1301 6th Ave. West Suite 406
Bradenton, FL 34205
MEDIA CONTACT:
Phelps Media Group, Inc.
12012 South Shore Blvd.
Suite 102
Wellington, FL 33414
Tel: 561-753-3389
Fax: 561-753-3386
E-mail: pmginfo@phelpsmediagroup.com
Web site: www.phelpsmediagroup.com